1993-2022
29 YEARS OF SERVICE
As drops of water make the ocean so do humble gestures go a long way in forming institutions that work for a good cause. As goes the saying "Little deeds of kindness , little words of love, Help to make earth happy, like the Heaven above".
Our acknowledgements and sincere thanks to the many who lent a helping hand.........................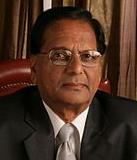 Padmasshri Dr. K.Anji Reddy(Late), Chairman, Dr.Reddy's Lab has helped us to acquire Kanchipuram project land and for Bangalore Building development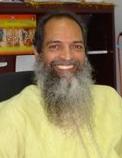 Sri Ajit Telang, Sri Dinesh Thakkar(late), and Mrs.Jayanthi Karthikeyan conducted Reiki programmes that created excellent spiritual vibrations through the Home.


Sri Ganesha Graphics(Mr.Raman, Mr.Lakshmanan & Mr.Sathyamoorthy), Porur has been sponsoring our printing jobs.



Sri V.L.Dutt Chairman KCP Limited Chennai and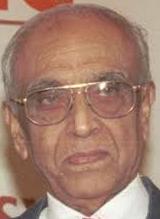 Shri V. Narayanan(Late) Director, Chennai Willingdon Corporate charitable Trust visited the home and made liberal contributions to the corpus of the trust and for new building at the Chennai home complex.



Sri.Vijay Easwaran and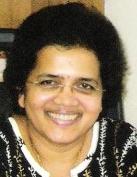 Ms.Pushpam A.Naidu , Gold Quest International , helping us for the monthly medicines , Kancheepuram rural project and conducts Annual fundraiser for our Homes.


Sri.G.V.Ramakrishna IAS , Chairman, India Board of Bank of America contributed building grant for our senior citizen home.


Sri.Y.S.Choudhary of Sujana Group of Companies, Hyderabad extended their helping hands for Home for Destitute Children and Thiruvannamalai Home.

Sri.N.Krishnamurthy, Vadalur helped us for Kancheepuram rural project.



Sri.Mukund Vasudeva Kulkarni, Kolkata has supported us to build a block at Kancheepuram Project.

Sri R.P.Krishnammachari , Chairman of of Textan Chemicals, Chennai has supported us to use their vehicles for our picnic programmes and donated a 35 KV Diesel Generator towards our Thiruvannamalai Home.
Sri.S.U.Shankar is a ardent devotee of Sri Sathya Sai Baba and is ever willing to help the deprived community. When he meets a new person, he distributes our pamphlet to him and ensures that the new person will be in touch with Siva Sakthi Homes. He acts silently for raising funds for our Homes.
Heart and Hand for the Handicapped, USA is supporting us for the rehabilitation and training of our children.
Bank of Baroda, Bank of India and Indian Bank(Thanks to ShRI KC Chakrabarthy, CMD of Indian Bank) Sponsored Maruti Omni vans to our three Homes.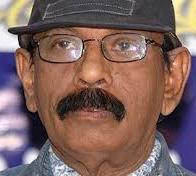 Sri Balumahendra(late) and


Sri Vidyasagar: Thanks for the Veteran Film personalities for their contributions to make a short film about us-'God's Own Children' and our back ground song of Dr.APJ Abdul Kalam.
Mr.Loe Koppejan, Weeshuis Der Hervormden, Netherlands supported us to develop our infrastructure in Singadivakkam,Thiruvannamalai and Bangalore Homes.
Rotary Club of KK Nagar for their valuable support for our Matching Grant Project and general donations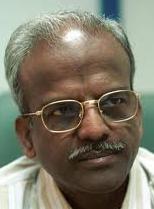 Shri RG Chandramohan, CMD of Hatsun Agro Produst Ltd; Products, Kanchipuram for their valuable support in the form of milk towards our Home
Sri L.Venkatachalapathy and Sri Khushal D Solanki helping us to raising funds for our Siva Sakthi Utsav



Sri PB Anandam, CMD for Archean Group of Companies AND Sri Hari Nageswaran & Sri Anand Jain, Hall Mark Infrastructure (P)Ltd; helped us for building corpus fund.
Centrum Capital Fund Limited- Mumbai, Best & Crompton Engineering Limited-Chennai,The IL & FS-Mumbai, ESSAR-Mumbai , SGT India (P)Ltd-Chennai, Sriram EPC-Chennai, IOB-Chennai ,


Late Shri K.V.Krishnamurthy, Former Chairman, Bank of India have helped us towards our Fundraisers.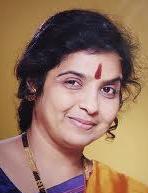 Acharyachoodamani Mrs.Anitha Guha, Founder Bharatanjali and

Sri S.Ragothaman, Trustee of Bharatanjali and former ED of ICICI Bank have extended their helping hands towards our fundraisers' Siva Sakthi Utsav ' and our educational assistance for the economically backward scheme.
Shri Visvanathan and Shri V.Shriram from Bala & Co. Auditors guiding us for the Financial Management

Dr.Chithra Srinivasan of VK.Nusing Home Alwarthirunagar is helping us at any medical emergency

Sri KS Raghuraman helped us to create a valuable link with an International Foundation for getting grants.

All Donors and Well-wishers for their tremendous support towards our Homes